Mariko Ruhle is a Seattle based musician/singer-songwriter from Santa Barbara, California and lead singer/guitarist of Nostalgic Rock band
TEMPLE CANYON
. Mariko is a trained dancer and BFA graduate from Cornish College of the Arts. She has an extensive background as a performer and as a visual & multimedia artist.
---
"THe Dance I've been dancing my whole life has always been INSPIRED by music. Songwriting and playing with my band is now my focus. I love connecting with people through artistic expression. I love the feeling I get performing at a "rock show." I may start the night feeling vulnerable as if on the criminal side of a two-way mirror, but sure enough the crowd will break through it. We all make this choice just by being in the room Together,that we want to share and feel something special. Together we shatter the mirror. It's that exchange that I love so much. "
-Mariko
Mariko's recordings and live performances have been compared to Janis Joplin's wild soul singing and stage presence, Debbie Harry's pop/punk/disco versatility, Stevie Nicks' mysticism, songwriting and "haunting vocal timbre," Joni Mitchell's unusual note selections and poetry, Carol King's "smoky tone," Cat Power's vocal attack and subtlety, as well as Ann Wilson, Nancy Wilson, Dolores O'Rordian, Feist, Gillian Welch, Dolly Parton, Sharon Van Etten, Lucinda Williams, Grace Slick, Adele, Emmylou Harris, Florence Welch, Cary Ann Hearst, and Grace Potter. Despite many reminiscent qualities of these varied artists; she is a unique songbird all her own, drawing from an extremely eclectic palette of music.
"It's no surprise that many of these comparisons are made, given several of these women are my idols. I can thank my mom for listening to Joni Mitchell and Carol King EXTENSIVELY. I learned a lot from hearing those voices so early on, and singing along to Blue, and Tapestry especially." - Mariko






Contact:
marikoruhlemusic@gmail.com
templecanyon@gmail.com









Powered by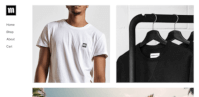 Create your own unique website with customizable templates.